You'll need a Sinch virtual phone number to makes calls or send messages. You can choose a number yourself, or you can let Sinch choose one for you. Now, let's go get a number.
Go to the Numbers area in the dashboard of your account and click Activate Your Free Test Number. At this point, you can select a country and type in a number you want to use or simply select a county, click Search and Sinch will find one for you.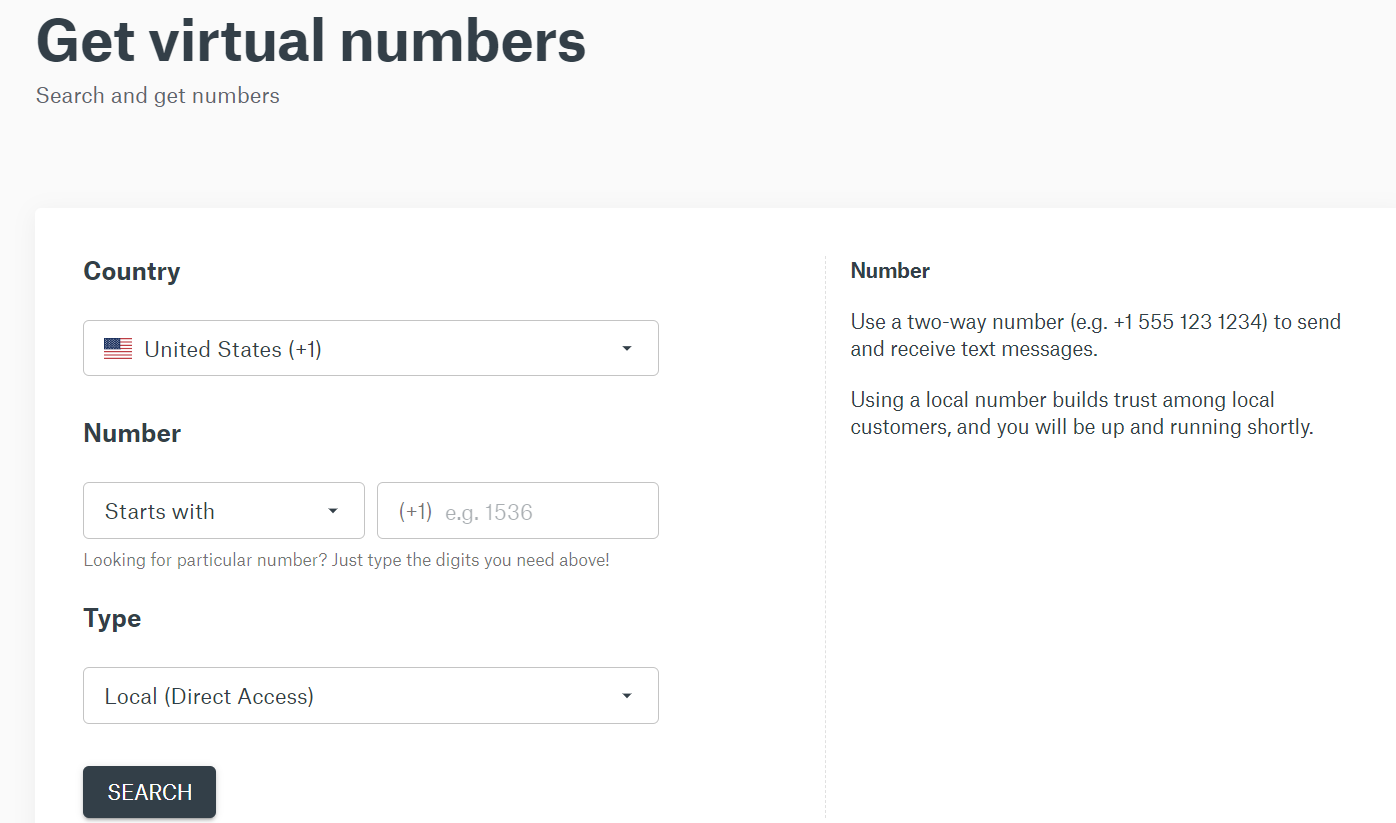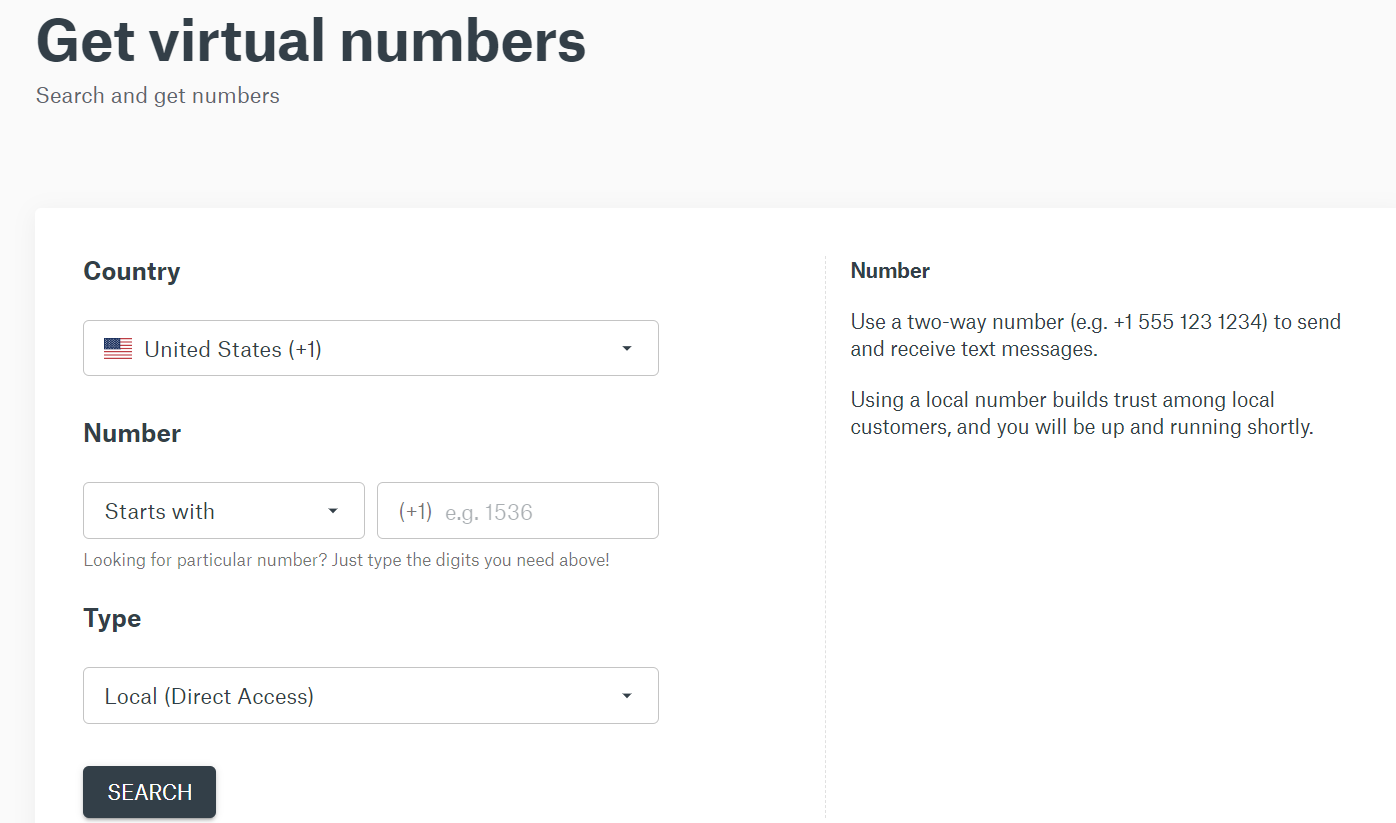 # Sign up for your free Sinch trial account
First, you'll want to sign up for your no credit card required, free trial account. It's simple, free, and we give you credit to test with. Once you sign up, you'll get an email to verify that it's you and we'll need to verify your phone number for security reasons.
Now that you've signed up, you should see your Dashboard. Here you'll find your Sinch credentials, information about usage, how to obtain a virtual number and much more.
We give you a small credit so that you can test drive Sinch's functionality. No charges will be incurred for Sinch numbers or usage until you upgrade.
Get your first Sinch virtual phone number
Once you have your number, click Activate. You are now on your way to sending SMS messages!
Updated 4 months ago
---